A, B, C, D, E, F, G, H, I, J, K, L, M, N, O, P, Q, R, S, T, U, V, W, X, Y, Z
S
Spirit Safe: The spirit safe was invented by Septimus Fox in the early 1820s. The spirit safe allows to "cut" the spirit and the use of it was compulsory by the whisky act of 1823. The spirit safe is normally a glass padlocked walled brass box containing glass bowls to take the middle cut of the spirit within being directly in contact with the spirit.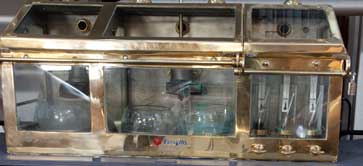 The spirit safe at Glenglassaugh distillery
Steep: Tanks of water in which barley is soaked before being allowed to germinate.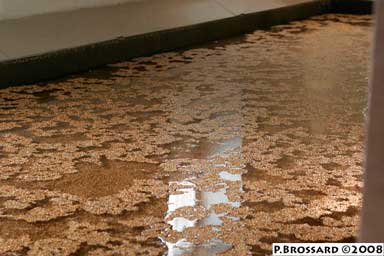 One of the steeps at Balvenie distillery filled with water and barley.