Whisky-news.com is a fully independent whisky website created in 2006 by a whisky enthusiast for the whisky enthusiasts, from novice to expert, with a huge collection of tasting notes, distillery presentations, whisky fair reports in Europe, reports about whisky from all over the world, and many more. It is also the leading site for whisky literature review. Updated almost daily and free from financial support from any whisky company.
In September 2016 I took the opportunity to visit the Berner Whisky Messe, a few whisky retailers and a distillery. While Switzerland is small, the whisky scene is very dynamic as will be able to read through this reports.
Swiss Whisky events
Berner Whisky Messe. While most whisky fairs are held on ships on Swiss lakes, such as the Whisky Ship Zürich, one of the oldest whisky fair in the world, the Berner Whiskmesse is held on solid ground in Bern, the captital of Switzerland. It is now at it second edition. This is a nice small and cozy event, allowing to taste a pretty nice selection of Swiss excusive bottlings of Scotch Single Malt, as well as some Swiss whiskies. The report from this Whisky event can be found here.

View of the main hall from the Berner Whisky Messe: small and cosy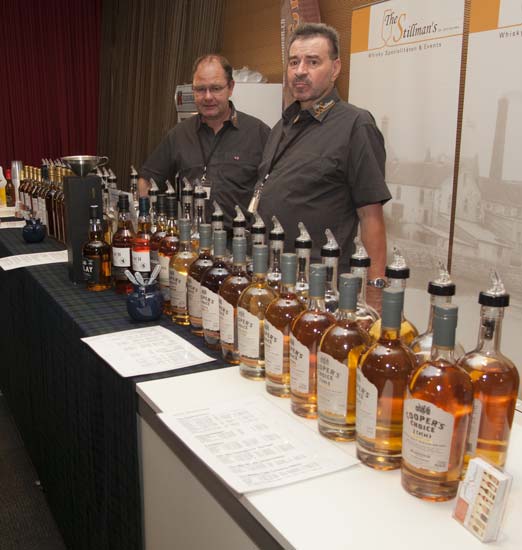 One of the exhibitor at the Berner Whisky Messe, The Stillman's, importer for Cooper's choice in Switzerland and independent bottler as well (The Stillman's and TWCC)
According to the latest edition of the Swiss Whisky Guide from Patrick Tilke (see review here), over 20 Whisky Messe are taking place in Switzerland. Whenever possible, I try to attend the Whisky Schiff Luzern/Lucerne (see my review of the last edition here) to taste the bottlings that failed to reach the whisky events from the Q4 of the previous year and the new products from spring. The Whisky Messe in is the first major one after the summer break and conveniently located from my home. Whisky and More (see my review of the previous edition here) is the first major whisky event in the West (French speaking) part of Switzerland. Founded by Magnin & Vins, Whisky Time in Lutry and the malt maniac Patrick de Schulthess, it is a very good whisky festival, with a wide range of products. After two years in Lausanne, it has moved in 2016 to Geneva, attened by 2000 visitors.

My last Swiss whisky event of the year is usually the Whisky Ship Zürich (see my review of the latest edition), with its last edition on the lake taking place this year. As it is the most popular whisky fair of Switzerland, it will move next year on solid ground in order to accomodate more visitors. I will certainly miss the atmsophere, but hopefully, it will be easier to move between the stands!
What i still miss is a whisky fair, where one could taste all the Swiss single at once.
Distilleries
Visiting distilleries in Switzerland is rather complicated, as most do not organize visits or are by appointment only and for large groups.
Some years ago, I had the opportunity of visiting Käser Castle. The report has been previously published here. As the manufacturing process is rather unique, I was not surprised that the flavour profile of the whisky reflected the process. Whisky castle was probably one of the world first distiller to smoke barley with wood smoke.
I tried to visit in September the Interlaken Rugger distillery, but due to conflicting agendas, I could not make it. However, I could visit the Brauerei Locher Appenzell Distillery, the home of the Säntis Single malt. A report from my visit could be found here.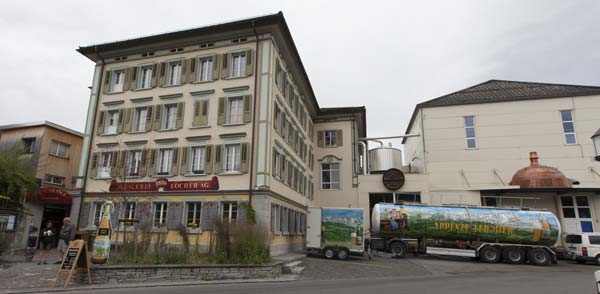 The Brewery Locher AG in Appenzell, home of the Säntis single malt
At least, a dozen of other distilleries are operational in Switzerland, e.g., Johnett, and mostly using the Holstein stills. I have only tried a few Siwss whiskies and I will try to increase this number over time, but the quality is often good to very good. As the Swiss law is different from the Scotch Whisky Act, distilleries such as Käser Castle have tried chestnut casks for maturation, and as Switzerland is a country with a long tradition in wine, many Swiss wine oak casks are used for the whisky maturation.
Whisky retailers
Acla Da Fans, Martina (GR, Switzerland), http://www.acla-da-fans.ch/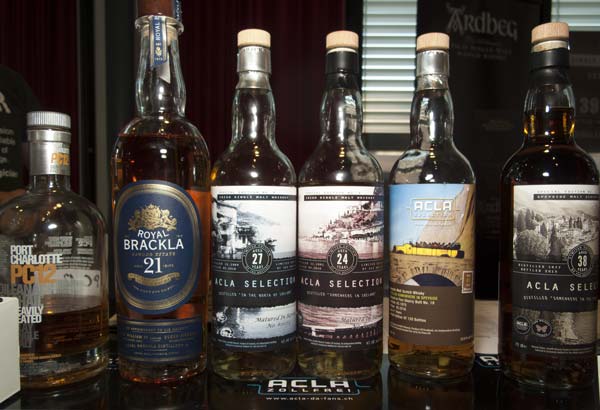 A short selection of Acla Selection bottling at the last Berner Whiskymesse
This retailer started with importation of whisky in 1997, with Signatory and Duty Free whiskies. Since a couple of years, they launched their own brand, Acla selection. As they are located in the Swiss duty free zone of Martina, they are access to the travel retail exclusive. Martina is skiing restort in Graubunden, close to the Austrian border. Their selection is over 1000 whiskies, with many bottlings from the Whisky Agency. Most of the Acla Selection comes from the Whisky Agency stocks and their Irish single malts are very popular, selling out in hours. At the whisky ship of Zürich and Whisky Schiff Luzern, they have a lovely cask filled with rarity whiskies sold by the glass. At these whisky fairs, this is one of my favorite stand that I never fail to visit.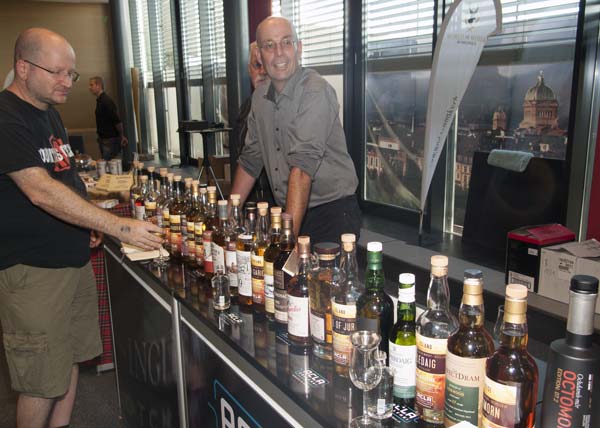 Acla Da Fans at the last Berner Whisky Messe, with numerous Acla Selection bottling with their yellow/black labels
Magnin Vins & Spiritueux, Cully (VD), http://www.magnin-vins.ch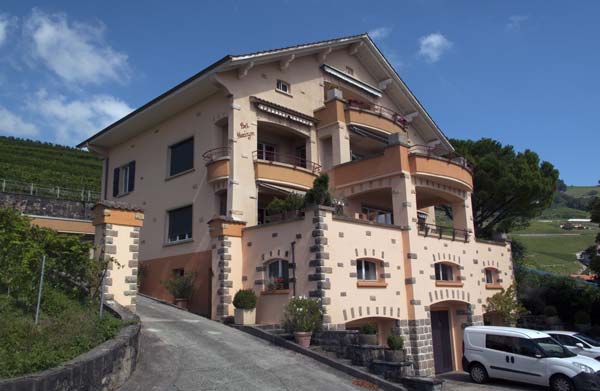 The home of Magnin Vins & Spiritueux, in the middle of the vineyards from Les Côtes du Lavaux, an UNESCO world heritagesite

Established by Louis Magnin, his son, Christian, started the whisky activity in the mid-late 1990s, first by selling some Signatory purchased in an auction in the Netherlands, then by importing whiskies from James MacArthur and Douglas Laing, and later Blackadder. More recently, The Whisky Agency joined the brands distributed by this company. Since Christian took over the company, the focus on Whisky has been growing and other spirits such as rum or gin have been added. The development of their Internet platform a couple of years back has allowed them to reach a customer based outside of Switzerland. As they were amongst the first ones to propose a wide range of whiskies to their clients, they hold a fair selection of old bottling, mainly from the Old Malt Cask range that can be tasted at events such as the WhiskyandMore, the first whisky fair in the West part of Switzerland. Christian Magnin, Anne-Marie and Franco Gratticia, and Patrick de Schulthess were the founder of this whisky event that take place every year in early October. While their selection of standard bottling might be limited, you might find here an important selection of limited and rare single malts, mostly at cask strength.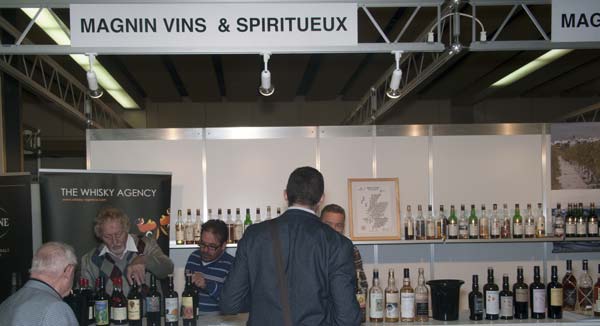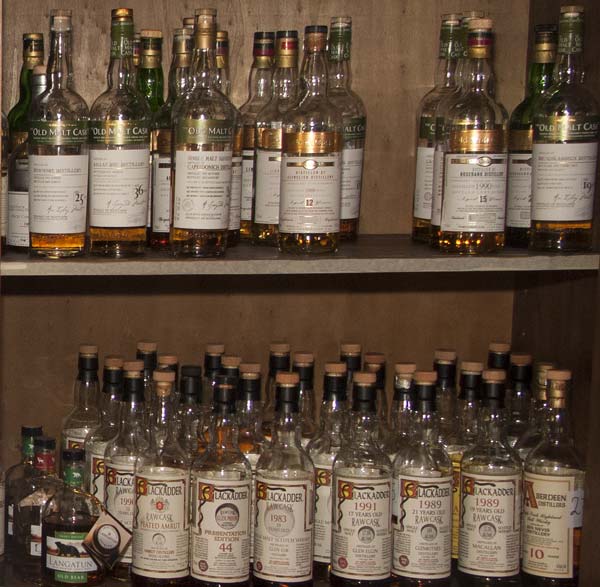 Magnin Vins & Spritueux at Whisky and More and a selection of their rarity bottling
Whisky Time, Lutry, (VD), http://whiskytimeshop.ch/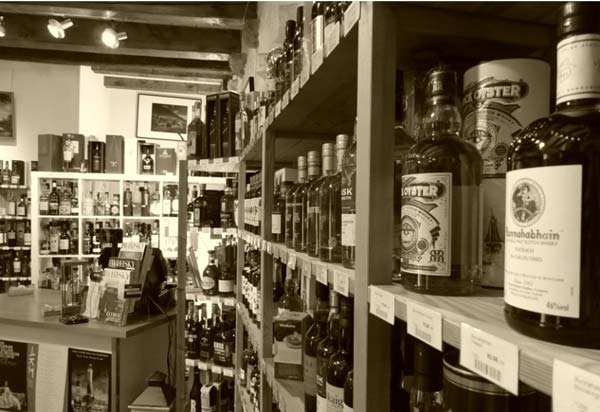 Partial view of the Whisky Time shop in Lutry (©whiskytimeshop.ch)

Anne-Marie and Franco Gratticia opened their whisky shop at least 15 years ago in the old town center of Lutry, close to Lausanne. Since then, it is a well-known address in the region, with a wide range of single malts. They are also the importer for the brand Celtic connection (from the same owner as the Kornog distillery) and the Italian brand Interspirits. Franco and his wife are passionate whisky enthusiasts, who know their product very well. You will find there many independent bottling from all around the world in their shop. Not to be confused with whiskytime (Monnier).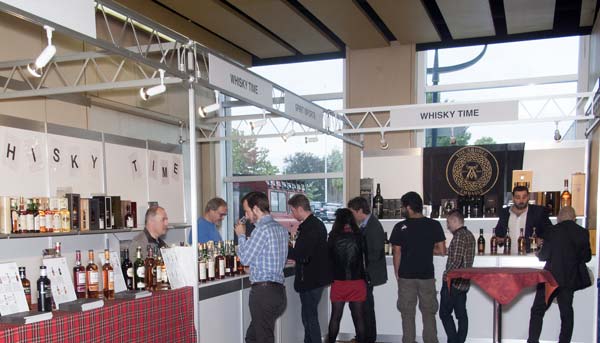 The stand of Whisky Time at WhiskyandMore in Lausanne in 2015

Wine & Spirits, La Conversion (VD, Switzerland), http://www.whiskyandspirits.ch/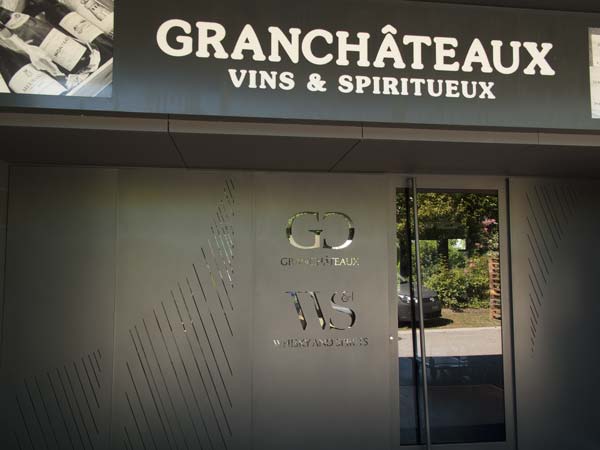 The premises of Wine & Spirits at la Conversion

Grandchateaux was established in 1988 by Mr Cosandey as a wine dealer. Early on he imported the whisky brand Cadenhead's and, following the purchase of a whisky collection about 3 years ago, he decided to create a new sister company, named Wine & Spirits. Since its foundation, the company expanded markedly its product range to reach a total of 1500 spirit references, including 900 whiskies, mainly single malts. In addition to the many Scotch brand, they are the distributor for Switzerland for the brand Rest & Be Thankful as well as the French brand "Compagnie des glaces". Florian Küpfer, a young and dynamic spirit enthusiast leads the W&S activities, as well as the Internet platform. They attended for the first time the Whisky Schiff Lucerne this year and their first whisky tasting, with Rest & Be, this November. In addition to their main office in la Conversion, a luxurious wine and spirit shop has been recently established in the center of Morges (VD). The majority of the products are Scotch single malts (e.g., Glenmorangie, Glenfiddich, Bowmore, Balvenie), a fair number of references from Ireland and USA are present. The number of Japanese references is limited, as supplies of such products are very limited in Switzerland.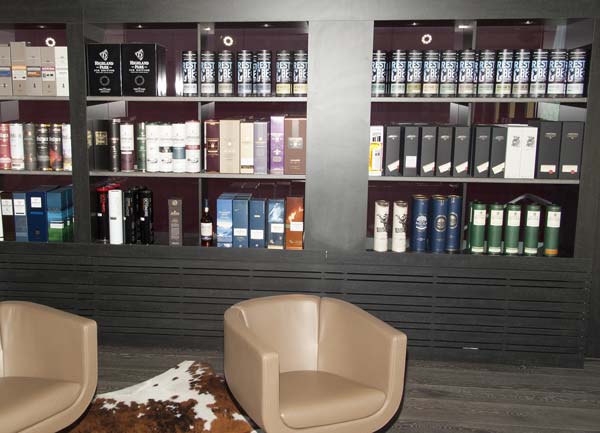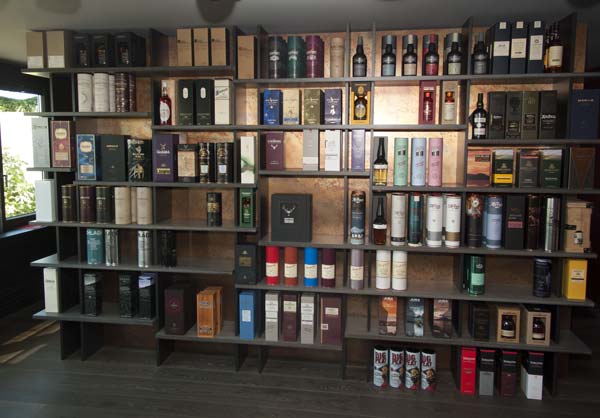 Inside the shop, a wide range of products, including many Rest&Be
This is a small selection of whisky retailers. The Swiss whisky market is very dynamic. During the Swiss Whisky Awards 2016 (see my report here), Mr Ullrich from Paul Ullrich AG mentioned that when he started 20 years ago, his selection including 20 whiskies and then Diageo (UDV then) came with the classic malts and 6!! new whiskies, they were wondering what they would do with them. Almost every brand can be found in Switzerland, with many retailers being exclusive importers for one brand, with e.g, Peter Hofmann and his Angel's Share distributing James MacArthur products, Alexander Weine the Wolfburn, Lady of the Glen and The Bottler products, Claudio Bernsaconi of World of Whiskies the Signatory Vintage products, etc...
Whisky bars
My experience with whisky bars is very limited in Switzerland and thus would need more explorations from my side.
In the Western part of Swtizerland, in Carouge (suburb of Geneva), the Bar du Nord (http://www.bardunord.ch)deserves some attention thanks to its large selection of single malts, including many rare ones, such as the Glenmorangie 1971 OB or Cadendhead's 1963 Oban Cask Strength.In addition, some bottles are available for purchase at the bar. In 2014, they started with bottling whisky under their label.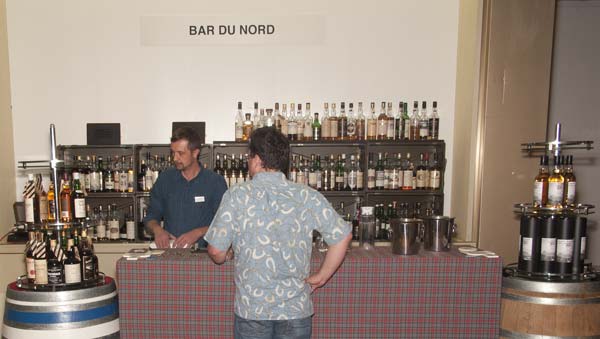 A view of the Bar du Nord in Carouge (Geneva) at Whisky and More
Another one is the Devil's Bar in the Waldhaus am See in the world famous skiing resort of St-Moritz (GR). It is the largest whisky bar in the world, with over 2000 bottles available for tasting.
Slainte,
Patrick Brossard, 04 Dec 2016.