Whisky-news.com is a fully independent whisky website created in 2006 by a whisky enthusiast for the whisky enthusiasts, from novice to expert, with a huge collection of tasting notes, distillery presentations, whisky fair reports in Europe, reports about whisky from all over the world, and many more. It is also the leading site for whisky literature review. Updated almost daily and free from financial support from any whisky company.
My review of the whisky year 2017
Last year has been a very intensive one for me, as I have been taking over the organisation of the Malt Maniacs Awards 2017 in addition to attending to a record number of whisky festivals (Whisky Schiff Lucerne, Berner Whisky Messe, Paris Whisky Live, London Whisky Show and Whisky Schiff Zürich) and participating to two blind tasting. Thus, between September and the first week of January, I tasted close to 300 whiskies, with a large majority blind. In addition to writing the reports of these events and publishing tasting notes, I read a couple of books, including the excellent Malt Whisky Yearbook from Ingvar Ronde and The Way of Whisky from Dave Broom.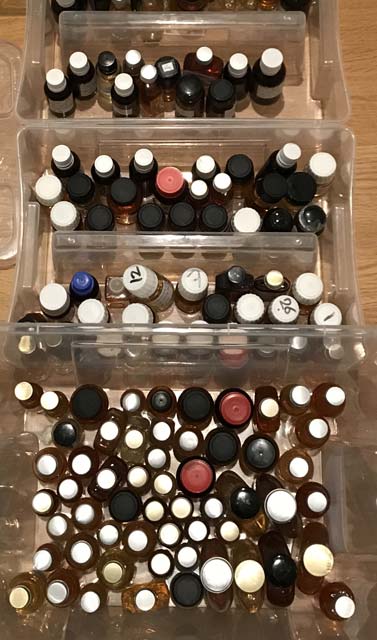 Some samples acquired and tasted in 2017
Thinking a lot about those two books, I have decided to write something different this year, as I feel sometimes like Jim Murray in the movie Lost in Translation. The number of new distilleries in Scotland in 2017 was 10 and the same number is expected to open this year, from small distilleries to the mammoth of Macallan. Distilleries are growing like mushrooms in Ireland, and probably in many countries around the world as well.
While reading the Malt Whisky Yearbook, I realised that I could not keep up with the industry news: It simply goes to fast for me, between these openings, changes, new releases and whisky books. I have stopped my subscription at a Whisky Magazine, not only because I found most articles too superficial, but mainly due to the fact that most of the information are already out of date by the time you receive your issue in your letterbox.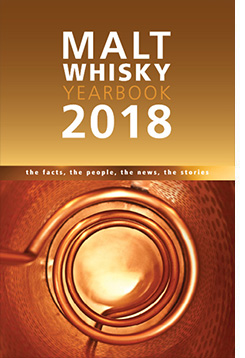 The malt whisky yearbook, a good source to stay up to date with the fast moving whisky scene
Even on Internet, on Facebook or in other forums, you are quickly disconnected unless you follow your favourites topics almost daily. It is good sometimes to take a break, enjoy Ronde's book and to feel that you are now up to date. With all these new products, the good news is the abundance of new products and the abundance of choice for us, the consumer. However, it can generate frustration as well. Taking the new Yamazaki 18 YO Mizunara as example, you discover on Facebook the press release (PR) and try to pre-order it via several suppliers. You then discover that all allocations are already sold out and most retailers do not even bother to reply your e-mail. Unsurprisingly, a fair number of your desired whisky bottle appears shortly thereafter, as the flippers are fast to react, (NB: Flippers are the ones who buy whiskies to resell them shortly after to make money). Well, this is life and you need to accept the facts. In addition, a fair number of these new releases are in limited availabiliy and tend to be fairly expensive, to reflect their "limited availability". My main regret is that the opportunity of tasting these whiskies before an eventual purchase is becoming a challenge, unless you attend to whisky fairs or read tasting notes of whisky bloggers, such a myself. I also have the impression that some companies are simply releasing some limited releases simply to increase their margins. The owner of a famous distillery in the Orkney seem to be pretty good as that, as the price of a limited release, with a higher proportion of sherry cask in the vat results in a >50% price increase, while the cost of production is will be marginal.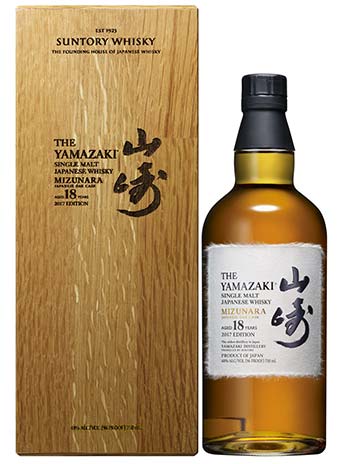 One example that you might have seen either in a press release or at whisky auction, but not at your favourite whisky retailer
I consider myself rather up to date with the whisky scene, as I do spend considerable time (approximately 2 hours per day) and money in acquiring samples, tasting them and sharing my impressions with my readers, reading news and participating to various whisky forums and Facebook groups.
Considering the current situation, it is not surprising that not only bartenders, but also whisky retailers or distributors become more ignorant about their products. Talking to some whisky distributors in Switzerland last year, they might know which products they stock, but don't ask too much about the taste of the whisky. Why? Because companies might send samples to their distributors and/or retailers from their standard range, but not from their high range products, unless you are amongst their best or more influential clients. If you do not know well the products you are selling, how can you advise your customers?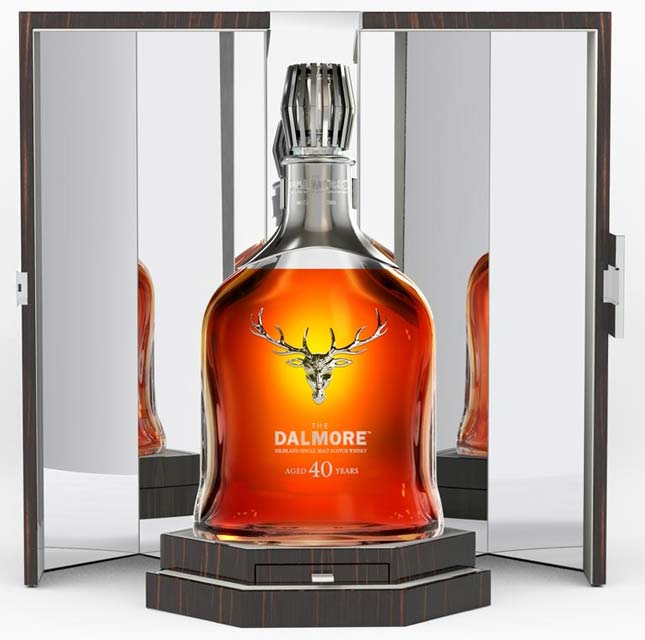 I guess that few importers will ever have the chance to taste a product such as this one, even if they import or distribute it
Another concern with the recent trends is the "uberpremiumisation", where most companies increase prices on a yearly basis, especially for their limited or sought after editions. It seems like whisky is following the same trend as the Swiss watches, where you have a choice between a good quality and fairly priced Swatch or premium watches such as e.g. Rolex or Pathek Philippe, but with a limited choice in the mid-range. At least, with watches, you know what you are buying, but not with whisky. While some might be very good, some might just be fair, without necessary a relationship to the price. Especially for newcomers to the whisky scene, you might be disappointed if you buy a couple of whiskies for hundreds of euro or more and it does not taste much better than the whisky from your local supermarket at 30 or 40 euros. This is short-term thinking. The Scotch whisky industry had a very difficult period during the 1980s-1990s and it is blooming now, but should this attitude continue, the future might be less bright for them. Fortunately, this leaves a window of opportunity for small sized and/or craft distilleries, which might bring some fresh air, by using different types of yeast, barley type or cereals as this is done for example at the Dornoch Distillery.

An example of innovation: The Dutch whisky Millstone with 5 grains.
Whisky is not only produced in Scotland but in many other countries. Using various cereals such a wheat, corn or rye is well know for the whiskey making in the USA, and distillers such as Koval are producing whiskies with other grains such as millet. In Europe, Patrick van Zuidam is one pioneer of using different grains for his Millstone distillery, including spelt.
Japanese distillers are well known for using various yeast strains to enhance the flavours of their whiskies and they continuously try to further improve their products by combining various yeast types (e.g., distillers and brewers yeast) and testing various casks types, as this is done by large companies such as Suntory but also by smaller one, such as Chichibu distillery.

A good surprise from last year came from Irish Distillers, with their new brand Method and Maltness, using uncommon casks such as chestnut or Spanish virgin oak cask.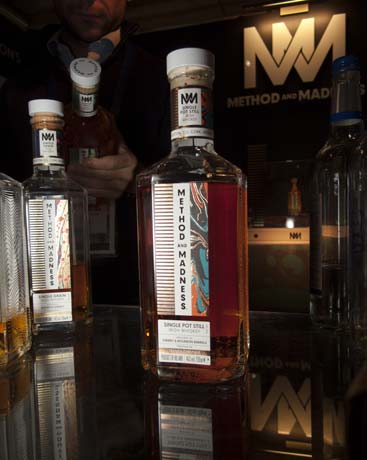 Even the big distillers, such as Irish Distillers are innovating with their Method and Madness range or Diageo using rye in some of their distilleries.
While the Scotch regulations are more restrictive than in other countries, companies should continue to look for improvement of quality and a wider range of flavours, not only by using various cask types, but also with different yeast types, barley types, distillation runs, etc. So, let's hope that 2018 will continue to bring some fresh and new products, adapted to everyone taste and price!

Slainte

Patrick B.,©31Jan2018