Review of the year 2016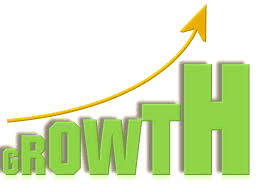 The amount of time spent on and for whisky-news.com has grown since last year, and for my Facebook page (https://www.facebook.com/whisky.news.3/) as well. While the number of visitors was stable the two last years at around 24,000 visits, the number progressively increased throughout the year to exceed 36,000 visits in December 2016. Thank you and I hope that you will keep enjoying whisky-news.com!
By the way, I am continuously looking for whisky samples to taste. Feel free to contact me here if you want to send me some. This will be much appreciated.
In terms of tasting notes, over 400 new tasting notes have been added last year, as well as over 10 reports.

In addition to update this website, a large amount of efforts were consented into finalising my second book, "Brora, A Legendary Distillery and Whisky". If my first book, "Glen Garioch, The Manson distillery", interests you I would suggest you contact me soon, as less than 50 copies are available, before it sells out (no reprints will be made).

Shortly before completing my book, I had the pleasure of being invited to join the Malt Maniacs (http://www.maltmaniacs.net/), where I was involved in the preparation and acting as a judge for the Malt Maniacs Awards 2016, a very nice and intense activity!
After a long absence to the Paris Whisky Live, I was positively surprised on how the Whisky Live Paris has improved! See my full report here: http://www.whisky-news.com/En/reports/Whisky_live_Paris_2016.html
September-October 2016 has been probably my most intense whisky period of my life: Berner Whisky Messe, Whisky Live Paris, The Whisky Exchange Whisky Show, the Malt Maniacs Awards 2016, visit of the Locher Distillery (Säntis single malt) and a few whisky retailers in Switzerland (http://www.whisky-news.com/En/reports/Swiss_whisky_experience.html) and a famous whisky collector in Italy (http://www.whisky-news.com/En/reports/Whisky_Italy_2016.html). A sabbatical leave of 1 month was needed to go through all these events.
Whisky Trends
World whiskies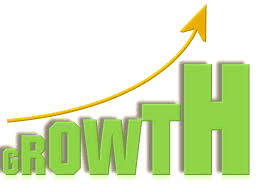 While quality of Scotch remains generally high to very high, Japanese whiskies (with an age statement or vintage) have been catching up quickly on them until they ran out of stock and replaced the vintage or age statement versions mainly by NAS versions, which are, to my opinion, of lower quality than the previous older versions. For the Japanese whiskies that maintained their age statement, prices have markedly increased. After Suntory took over Jim Beam, they announced end of 2016 their intention of doubling the price of its premium version, the Booker's. As the interest has for Bourbon as tremendously increased and their prices being generally low (compared to the Scotch single malts), the price increase for Bourbon was expected.
During the last Malt Maniacs Awards, another country collected most of the awards: Taiwan. Having tasted this year a fair amount of Kavalan and a few Omar from the Nantou distillery, I can only say that I was impressed by the overall quality of these products. Over world whiskies that caught my attention this year are the Millstone from the Dutch Zuidam Distillery, Amrut from India and the Swiss Säntis Malt.
Irish whiskies are also getting more popular and interest for World whiskies can only grow, as the pricing of some Scotch single malts can be very dissuasive for a growing number of whisky enthusiasts. Not everyone is willing to pay 350 euros for a Highland Park 17 YO Cask strength, or 420 euros or more for a 25 YO Bowmore or a 21 YO Ardbeg. These distilleries have reached a cult status amongst some whisky fans, which are ready to pay that money.
New distilleries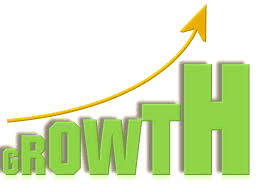 A fair number of distilleries started production in 2016 in Scotland, and the big ones are becoming even bigger, with a construction of an additional still house at the Glenlivet, plans for a new one at Glenfiddich (which recover the first place of the best selling single malt by the way) and a new distillery at Macallan. In Taiwan, Kavalan is being expanded. In Ireland and Northern Ireland, the number of new distillery is quite impressive, with distilleries either just starting production (e.g., Teeling or the new distillery of Waterford from Mark Reynier) or in construction. Although many projects are ongoing, Diageo is slightly more conservative, as they stopped the extension planned for Clynelish and proceed only to a renovation (upgrade).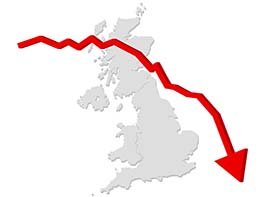 In other terms, capacity production is increasing not only in Scotland, but also in the rest of the world. As volumes have been stable or declining the last years (e.g., -1.7 and -1.8% volume sales (bottles) in 2016 for malts and blends, respectively compared to 2015, the consequences might be quite heavy for the small to medium distilleries, if volume sales do not resume increasing in the next 5 to 10 years, especially if they do not have an established sales network. The total capacity of single malt in Scotland in 2016 was over 337 mio LPA. Assuming all distilleries working at full capacity, a decline of 1% would correspond to the yearly production of a mid-size distillery such as Mortlach or Aberlour…
Although the figures are not published, Benromach owned by Gordon & MacPhail seems to do well, according to the information I could gather. We could expect that the distilleries from established independent bottlers (i.e., Adelphi and Hunter Laing) would have a serious advantage over newcomers. Some grey clouds might come soon. Another business strategy could be to focus on niche markets with craft products that are followed by farm or micro distilleries such as the recently established Dornoch distillery. In any case, the quality will tell…
Whisky Auctions
The number of online whisky auctions is increasing, as the whisky auction market is an interesting one. The previous year (2015), the growth was predominantly in UK, but last year, we have seen some new ones in other countries (e.g., CataWiki or The Whisky Auction Society). Prices for single malts bottled in the late 1990s and early 2000s are going up quite markedly, and prices for older bottling, at a faster rate, as the number of such bottles is dwindling fast. The number of good opportunities at whisky auctions is limited. The greed of some sellers is quite impressive and the option of reserve prices is generating quite some frustrations. In some auctions, the number of items not reaching the reserve price might be very significant, and reaching close to 75% of the lots. These sellers tend to have a distorted view of the market. E.g., if a bottle of Brora is sold £3500 at a well-known London whisky retailer, they would expect to sell theirs for the same figure (eventually with 10% less). Well, a retailer will need to pay VAT on the final prices, pay for their staff, rents, etc.…, therefore, reaching 70 or 80% of that figure, would be already a good achievement.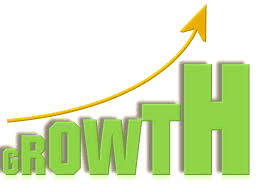 Another category than the single malts is rising even further: the old blends. While a couple of years ago, old blends from the 1970s were selling for around 50 to 70 euros a bottle. A few are now clearly over 200 euros , in particular the old White Horse or Ainslie's. For the very old blends, prices can be quite impressive, with the old Mackie's, which are supposed to contain some Maltmill single malts exceeding £2500! Not so long ago, some old Bourbons such as the Old Fitzgerald distilled Stitzell-Weller could be bought for less than 100 euros, while today, you will need to pay in excess of 1000 euros to get it. Same for the very old Jameson and the other Irish whiskies.
Some might complain about the prices from the distillers, but pricing, especially for limited and rare bottling, is using auction prices to evaluate the "emotional" value of their products. … enough about prices. Whisky is a pleasurable drink to be shared and drunk with friends. If you are open to taste new products, you will be able to find some very good value whiskies. And do not forget, price is not always an indicator of quality.
Good thing for the buyer, due to the intense competitions between auctions sites, the commission fees tend to decrease.
Whisky fairs and whisky shows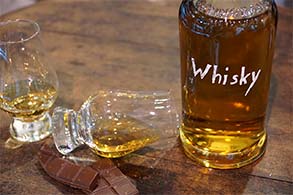 If you have joined the whisky community not so long ago or interested in tasting many new releases, then the whisky shows such as the Whisky Live Paris or The Whisky Exchange Whisky Show are excellent starting place. You pay a fix entry price allowing tasting a substantial number of mainly standard whiskies. You can also have the option to access some premium ones by paying a supplement in price, sometimes pretty high. Over the years, I found that several major players in the whisky industry are becoming more restrictive at such events, with usually only the core range of Diageo (Cardhu, the Classic Malts), Suntory (e.g., Ardmore, Bowmore), Edrington (Highland Park, Macallan) or Wm Grant & Sons (Glenfiddich, Balvenie) available. I have for instance being unable to taste the Glenfiddich 26 YO Excellence, Laphroaig 25 YO or Special Releases 2016 at such event, while they were not available or in such low volumes that they sold out within the first hour of the event. If you are a serious amateur who attended to such events for a couple of times, then you might want to taste more independent bottlings, rare and/or old whiskies. In such cases, Whisky fairs where you pay per glass (e.g., Whisky Fair Limburg, Whisky and More Lausanne or Whisky Ship Zurich) should rank high on your list.
Slainte,
Patrick Brossard ©24 January 2017