Distillery in Focus: Glenskiach
Region: Highlands
Name: Glenskiach Other name: Glenskiak
Status: Demolished
Website: N/A
Telephone: N/A
Address: Evanton, Comarty Firth
E-Mail: N/A
Visitor centre: N/A
Owner: Diageo
Established in 1896
Stills: ?
Percentage of single malts: N/A
Casks used for maturation: N/A
Contribute(d) to the following blends: Not known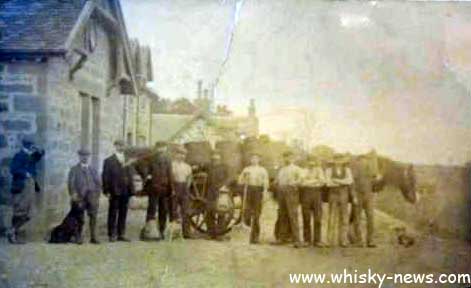 Glenskiach Distillery
---
Glenskiach distillery History
The distillery was built in 1896 by John Ross with a capital of £18,000. Between 1908-10, it went through difficult times, and had to borrow money. It stayed opened during the WWI and made profit records in 1920 (£4720), but then gradually fell and went in voluntary liquidation in 1926. The reason was unclear. The distillery was damaged by fire in 1929 and was demolished in 1933. The stones of the distilleries were used to build the bridge over the Averon river.
Source: Scotch missed: Lost distilleries of Scotland by Brian Townsend,The Making of Scotch whisky by John R. Hume & Michael S. Moss,
©www.whisky-news.com 01 Feb 2010.