Whisky-news.com is a fully independent whisky website created in 2006 by a whisky enthusiast for the whisky enthusiasts, from novice to expert, with a huge collection of tasting notes, distillery presentations, whisky fair reports in Europe, reports about whisky from all over the world, and many more. It is also the leading site for whisky literature review. Updated almost daily and free from financial support from any whisky company.
My whisky year review 2018
Happy new year to all my readers!
Whisky fairs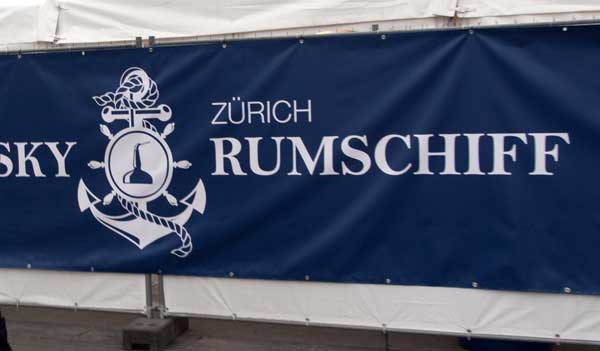 The new Swiss Whisky Fair: Zürich Whisky & Rumschiff

Last year was probably my most busy whisky year so far, in terms of events.
I attended the major Swiss whisky fairs (The Whisky Schiff of Lucerne/Luzern, Bern, and Zürich, as well as the new Whisky Schiff & Rum in Zürich), as well as the Limburg Whisky Fair in Germany, the Diageo Special Releases 2018 in London, the Whisky Live in Paris and the Whisky Show in London (UK). Thus, I spent considerable time in writing such reports and tasting of the samples that I brought back (and that are still being reviewed).
While the number of whisky fairs in Western and Central Europe and US seem to remain rather stable, the number of whisky fairs in South-East Asia, especially in China and Taiwan is growing.
From what I could see on social medias, the Whisky L in Shanghai looks rather impressive, and new ones are coming, such as Whisky + Beijing. The choices of whiskies might be mainly mainstream whiskies, but they can their own attractive original bottling (OB, Whisky L) or can gather a large selection of rare and various independent bottling (IB) such as the Whiskyfair Takao in Taiwan. Unfortunately, I cannot afford to travel to Asia for such events, but my interest in joining one is very high!

Prices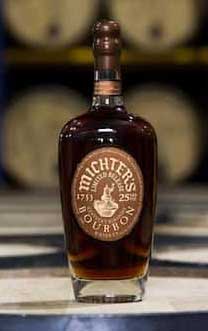 The Michter's 25 YO is selling for over $4k

Talking about South-Eastern Asia, Diageo has installed in Singapore their Johnnie Walker House, which provides access to Casks of Distinction (CoD) program, giving opportunities mainly to Asian customers to acquire single casks of single malts from their distilleries. Quite a few Lagavulin have been bottled, but also a single cask of Brora, some Knockando, Clynelish, Talisker and some others. More are coming, but few will make it to Europe or the US.
From the information I could gather, with the cheapest casks selling for over £100K (or £500 per70 cl bottle) and some of the most expensive going for over £10K per bottle, one does understand better the choice of Asia for such promoting the sale of such exclusive and expensive products.
Macallan continues releasing aged and very expensive products at eye-watering prices, while Dalmore has been rather quiet on that side. While the most expensive Bourbons (with the exception of the Pappy Van Winkle), were around $200, several Bourbons, such as the Mitchers 25 YO, were released for over $1K and the demand for the old and/or aged US products going through the roof at the latest whisky auctions.
Not only matured casks are very expensive, but even the new make as well, with some distilleries selling their 60 or 100 L casks filled with new make for £4-6000!!, corresponding to over £100 for a 70 cl bottle of cask strength new make, without any prior information on quality and before any duty or taxes. These prices are crazy. Fortunately, there are still many good fairly priced whiskies, such the Ardbeg 10, Lagavulin 16 YO, GlenDronach 18 YO, Glenlivet or Glenfiddich 12 YO bottled by the distillery owners, but with many independent bottlers as well.

Auctions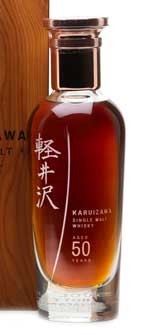 A Karuizawa 5O yo for Whisky For Oceans: Charity Auction, which sold for approximately £115K end of last year. Image: whisky.auction
For the first time in its history, a bottle of whisky sold for over $1mio, last October at Bonhams for a 60 YO 1926 Macallan and it is not rare to see bottles selling £10K or even £100k

Talking about auctions, the number of old whiskies (distilled prior to 1970) is getting lower over time, while prices are increasing markedly, especially for the Samaroli bottling after the passing of Mr. Silvano Samaroli last year. Flipping is more frequent and looking at some prices, speculation is evident. On some social medias, speculation on Macallan is very obvious and in addition; you can read the complaints from some buyers receiving a box with a small dent or small damage, because their bottles were intended for immediate resale with benefits, but when it comes to tasting notes or quality content, you need to look hard for them. As always, when you buy at auctions, take your time to inspect the lots, as some are selling fakes or dodgy products.
A few fake Macallan 30 YO blue labels have been spotted this year, but also some other products such as Oban 21 YO OB, Highland Park, Clynelish 5 and 12 YO.

Tasting notes and whisky-news.com in general
Last year, I increased the time spent in reviewing whisky samples, to achieve approximately 600 samples tasted. As I am spending more than 1h per day on average on tasting notes, the rate will not increase. This should bring the number samples reviewed on whisky-news.com from its foundation to circa 5000 tasting notes. The number of visitors has increased by almost 50% between January and December 2018, for a yearly total exceeding 600'000 visitors. As this website was created before WordPress and all optimized blog solutions, whisky-news.com is probably low on the search engine results. This will remain so for the future. And do not expect to see any information about cookies, as none are collected.
This year was a first for several products, such as the Israeli of Milk & Honey, Belgian Owl, Annandale, Ardnamuchan or Daftmill. With all the new distilleries established the last 10 years, a stream of new whiskies is coming. Today's the choice of product is huge and I might not even be able to taste 10% of all the new products. The abundance of choice can be good, but it has also its drawback. For the retailer, how does he/she select the product for the shop? For most retailers, they will need to place their order before tasting the products and for the "average" consumer, how will you select your whisky if you have a very large choice of products unknown to you? And of course, there will be always the whisky connoisseur who wants the product you do not have. Last November when I was in the US, I visited several liquors shops in IN, which presented a nice selection of whiskey and Bourbon. Out of the four shops I visited, the staff was unable to provide me with any information regarding the flavor profile of any whiskies I was interested in, but I was positively surprised by one, Vine & Table at Carmel, IN, which could not only provide me with recommendations, but also allowed me to taste a few of them. In order to have a good service, the retailers should train their staff, but when the turn-over of new products is too high, training and educations becomes a nightmare.
In terms of samples, I received a handful from a producer, but mainly were purchased, either via whisky forums or at whisky events. I received some from private persons as well. As my budget is limited and whisky-news.com is still free from advertisement, feel free to contact me, if you want to send me samples. This would be much appreciated.
The future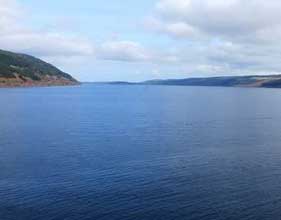 A whisky loch is coming?
image: http://bigworldsmallme.com/

The recently established distilleries have very limited stocks, thus one can expect them to release young products matured in different cask types. More limited and exclusive released products will be available for Asia, as the price tag for old and rare whiskies for such products is getting too high for most EU markets. If we exclude scotch whiskies, I would expect more whiskies coming from the rest of the EU, Ireland and the US. Looking at the figures from the Malt Whisky Yearbook 2006 and 2019, the increase of malt distillery capacity in Scotland over that period is staggering, rising from 224 mio litres of pure alcohol (LPA) to 401 mio LPA. While the demand has increased, the growth was markedly lower than the production. Unless Indian borders will be more permissible to foreign whiskies, one could expect stocks to increase over the next years. The gloom of a whisky loch is closing and how many of the new distilleries will survive the next 10-15 years is unclear. Last year as seen the opening of the new Macallan distillery and the race for the record breaking competition in capacity between the market leaders, Glenfiddich, Macallan and Glenlivet will continue. Large companies will continue to increase not only the production capacities of their distilleries, but also the energetic efficiency.
I will be curious to see the reopening of previously closed distilleries (Brora, Port Ellen and Rosebank) and to see how they will impact and compete against the new distilleries.
As part of innovation, the use of rye by Scottish distilleries is expected to increase (only 1 whisky so far) and the use of different barley and yeast types.
Let us see what will come in 2019 and do not forget to enjoy and savor with moderation your whiskies next year in good company!

Best wishes
Patrick. January 08.