Distillery in Focus: Parkmore
Region: Speyside
Name: Parkmore Former name: Parkmore-glenlivet
Status: Dismantled
Website: No
Telephone: No
Address: Dufftown, Moray
E-Mail: No
Visitor centre: No
Owner: Highland Distilleries Plc (Edrington)
Established in 1894
Stills: n.a.
Percentage of single malts: n.a.
Casks used for maturation: n.a.
Contribute(d) to the following blends: n.a.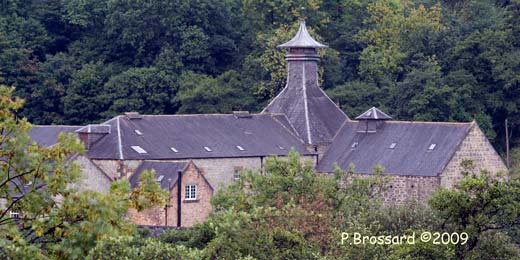 Parkmore Distillery
Regular Bottling:
N.A.
---
Parkmore distillery History
Parkmore was the fifth distillery to be established in Dufftown. According to Hume and Moss, Parkmore distillery was built in 1894 by Parkmore Distillery Co., taken over in circa 1900 by James Watson & Co from Dundee, acquired in 1923 by Dewar & Sons Ltd. However, according to the Moray and Banff Illustrated, James Watson & Co built the distillery in 1891. In 1925, the distillery is passed to the Distillers Company Limited (DCL) and transferred in 1930 to the DCL subsidiary, the Scottish Malt distillers Ltd (SMD). The distillery was mothballed in 1931 and will remain silent until its closure in 1988. However, in 1940, the distillery was licensed to Daniel Crawford & Son ltd, a blending firm of Leith, for warehousing and storing. Its was acquired in 1988 by Highland Distilleries Plc, a sister company of the Edrington group. The warehouses are still in use. Externally, it is the most perfect survivor of the late 1890s boom in distilleries.
The distillery building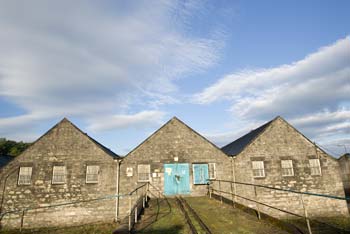 and some of the warehouses
Source: The Making of Scotch whisky by John R. Hume & Michael S. Moss, The Scotch Whisky Distilleries by Misako Udo and The Scotch Whisky Industry Record by H. Charles Craig.
P. Brossard©www.whisky-news.com 24 May 09.