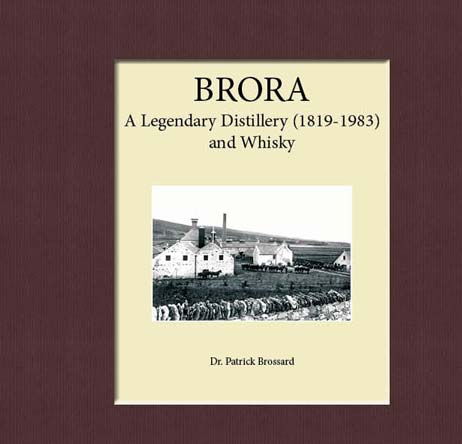 Limited to only 500 copies worldwide
Most accurate and comprehensive history of the old Clynelish/Brora distillery to date
Contains historical photographs never released before
A well-crafted book written with passion
Self-published
148 pages in semi-mate high quality photographic paper 8" x 10"
140 lllustrations
50 whisky labels
Productions records from 1964 to 1983
Photographs of professional quality
Exclusive interview of Serge Valentin, Mr Clynelish/Brora
Tasting notes of old Clynelish and Brora whiskies
Availability: Available since 12 August 2016.

Some photographs from the final test print, with the final paper
For only 49.90 CHF + S&H, Hard Cover version.
Payment: Bank wire (CHF only) or paypal (+10%)
For futher information, please contact me direclty.
A PDF containg some pages extracted from the book can be downloaded here (913 ko)