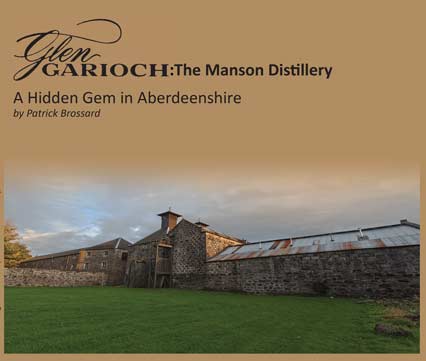 "WOW!!! Well done!‏ ...It is so beautiful book! Well done!!!" Misako Udo, Whisky Writer
"A splendid little book on Glen Garioch...It's a super job of work and really nicely produced. I can see that a great deal of work has gone into the research and to finding the photos, especially the older ones. Congratulations! " Ian Buxton, Whisky Writer
".. very good and I really like the detailed research along with the archival photographs. You're up to date photograph study very good as well " Alan Winchester, Distilling Manager Chivas
After several years of researchs, photographic trips to Oldmeldrum and countless hours spent in front of the computer, the result of this work is finallly completed and ready to be shared with you.
Limited to only 250 copies worldwide
Most accurate and comprehensive history of the Glengarioch distillery to date
Contains many historical photographs never released before
A comprehensive list of official releases of Glen Garioch single malt
Photographs of professional quality
Includes tasting notes of Glen Garioch whiskies
A well-crafted book written with passion
Self-published
Over 80 pages
For only 29 CHF.
For futher information, please contact me direclty.
A PDF containg some pages extracted from the book can be downloaded here (780 ko)
My second book, about the Old Clynelish/Brora distillery is available since mid-July 2016